About Us
| | |
| --- | --- |
| Brand | SMARTCOLD |
| Number of Employees | 51-100 People |
| Annual sales | More than US$50 Million |
| Established in | 2002 |
  Company Profile
  SmartCold Tech Co.,Ltd.(Dalian),was founded in 2002 under the name Dalian Sitong Refrigeration Co.,Ltd(Dalian).Revolving its operations around refrigeration technologies at its core,SmartCold Tech positions itself as a large manufacturing company that is committed to the advancement of the refrigeration industry,devoting itself to the R&D of refrigeration-related equipment,in addition to the design,production,sales and service sectors it incorporates into its main businesses.SmartCold Tech boasts state-of-the-art production mode,scientific manufacturing technology and standardized service system,delivering top-tier products based on them.Relying on the sophisticated product R&D system,combined with the professional and comprehensive one-stop product service model,SmartCold Tech has created an international service system with its outstanding integration capabilities and flawless craftsmanship,exerting a far-reaching influence.Since the inception of SmartCold Tech,the products have been sold to nearly 50 countries and regions around the world,such as Russia,Pakistan,Malaysia,India,Thailand,the Philippines,Myanmar,Singapore,Vietnam,Cambodia,Laos,and Australia,generating USD 3.5 million worth of exports annually on average.In addition,the company has also successfully launched refrigeration projects in Vietnam,Myanmar,and Thailand.SmartCold Tech enjoys a sterling reputation among its customers,as it continues to cement its position as a pacesetter in the refrigeration industry.
  The company not only"sells by word of mouth and seize market share on the strength of professionalism",but also shoulders the mission of"empowering and contributing to the refrigeration industry to make common progress".It has pooled many experienced early-achievers with lofty ideals to create quality services with ingenuity.Through a complete management system and a competitive incentive mechanism,it strengthens its management across the board on a consistent basis and sets great stores by improving its own quality,with the view to offering its employees the full range of career development pathway options so that they can forge glorious careers with the company together.Thanks to the scientific management model,professional technical attainment,and considerate service attitude,SmartCold Tech has established a positive corporate image in the fierce market competition,laying a solid foundation for its further progress and growth.Be it opportunities or challenges,customers can expect themselves to be served wholeheartedly on top of professional technologies,relentless passion,and diversified development goals,all for the ultimate win-win outcome.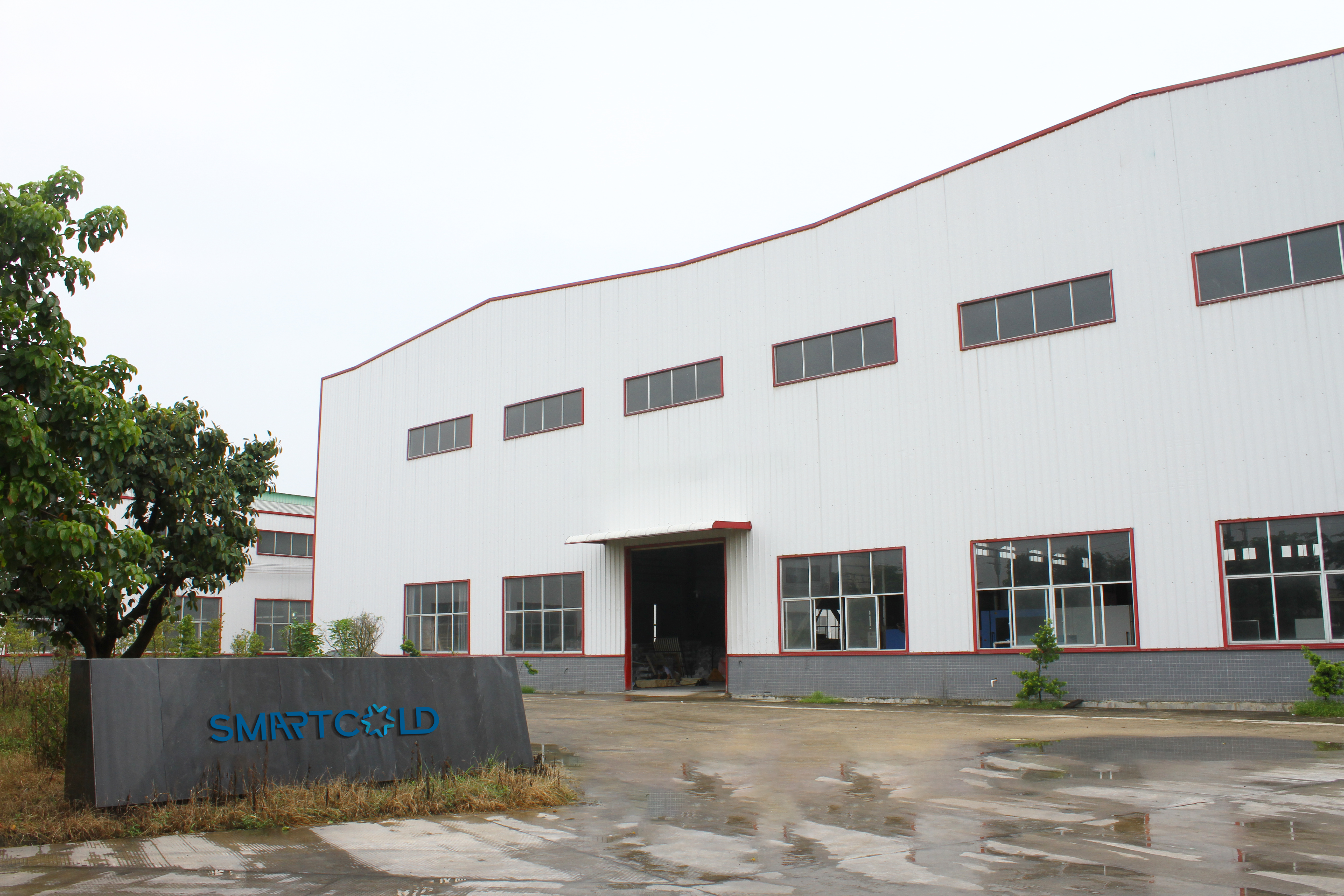 Corporate Culture
  1.Business philosophy:to sell by word of mouth and seize market share on the strength of our professionalism
  2.Core values:bearing great responsibilities with meritorious virtues;pursuing innovation and excellence;exceptional commitment to quality;achieving win-win cooperation.
  3.Corporate vision:to build itself into a first-class manufacturer and a leading brand in the industry.
  4.Corporate mission:empowering and contributing to the refrigeration industry so as to make common progress.
  Our Products
  SmartCold Tech is committed to the advancement of the refrigeration industry and is dedicated to the development and production of refrigeration-related equipment.Relying on the stable low-temperature refrigeration technology,the company creates first-class refrigeration-related equipment,including refrigeration compressors,evaporative condensers,instant freezers,and air coolers,as well as complete sets of ice maker and cold storage.These products are widely used in scientific research institutes,laboratories owned by aerospace,electronics,and chemical engineering corporations,as well as blood stations,hospitals,epidemic prevention stations,and animal husbandry systems.On top of those,they are also applicable in such fields as central air conditioning,biopharmaceutics,food processing,machinery manufacturing,optics,photovoltaics,electronics,electroplating,refrigeration,papermaking,and chemical engineering.Profitable sales in nearly 50 countries around the world,including Russia,Pakistan,Malaysia,India,Thailand,the Philippines,Myanmar,Singapore,Vietnam,Cambodia,Laos,and Australia,make the best proof for SmartCold Tech's reputation in the international market.
  Our Strengths
  1.Unique Insights and a Forward-looking Strategy
  Unique strategic insights have allowed the company to identify opportunities in the refrigeration market based on its foresight,build a professional integrated production system on the strength of its professionalism,as well as respond promptly and efficiently to market changes.Moreover,a broad vision has also been a great navigator for the complex and volatile market environment,allowing the company to pinpoint market needs and offer personalized solutions to customers.
  2.Professional Team and Superb Technology
  Years of experience in the refrigeration field have brewed a technically-gifted and seasoned manufacturing/production team in SmartCold Tech.Personnel in the team have a complete mastery over the specialty"trump cards"of the modern refrigeration industry,and are fully qualified in managing and supervising multiple operational phases prior to,during,and after production.Their edge in experience and practical proficiency makes them experts in the industry,facilitating adaptations and targeted strategy formulations in response to market changes.
  3.Potent Operation and Efficient Development
  SmartCold Tech carries forward the concepts and systems representative of the modern refrigeration technology industry as well as integrates resources in line with the times and industry trends.At the same time,it also redefines existing quality awareness,leveraging its high-quality,diversified and complete product categories to benefit its loyal customers and develop efficiently as a company.
  4.Standardized Management and Established Reputation
  SmartCold Tech lives up to its reputation as a professional modern refrigeration equipment producer on the back of its superb technical and innovative capabilities,standardized and cooperative team,competence improvement and management system,as well as timely and efficient services.These qualities underpin its core competitiveness in the market and industry,helping it earn widespread popularity among customers.
  Our SmartCold Family
  1.A Professional Team
  Our personnel are all veterans in the R&D and production of refrigeration products.We are also planning to invigorate the team further by recruiting more and more talents every year.
  2.A Young Team
  We have a young but highly-devoted crop of personnel who are full of vigor,passion and innovative ideas.
  3.A Dedicated Team
  The motto embedded into all our hearts goes by:only good quality can live up to the trust of customers,and only focus can secure good quality.
  4.An Ambitious Team
  Our members come from all over the country for the same dream:to empower and contribute to the refrigeration industry to make common progress.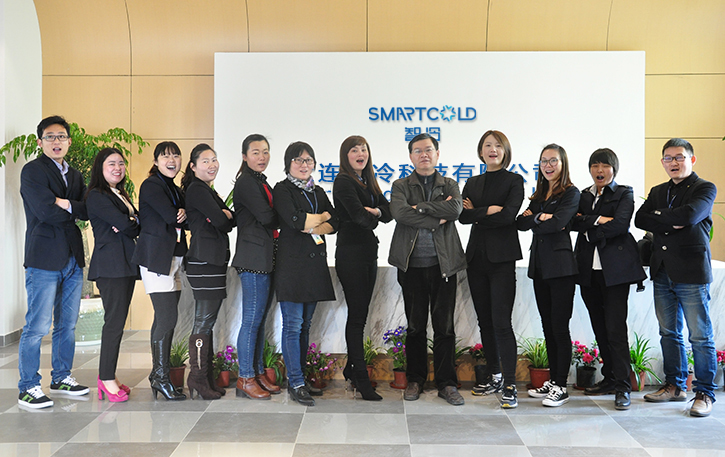 Our Vision
  In prospect,SmartCold Tech will dig deeper into the refrigeration market and spare no effort in promoting the production of high-quality refrigeration equipment,striving to remain as the forerunner of the industry.Based on mature refrigeration technology and management advantages,we endeavor to provide every customer with refrigeration solutions,and build a corporate brand and product service system,allowing every customer to experience the infinite value and charm brought by the Company.At the same time,with the strategic planning,we will continue to expand the global business,cooperate with peers,fully integrate various strategic resources to build project brands.Moreover,we will reserve sustainable green energy for the overall development of the Company and the brand,gather momentums for future take-off with ingenuity,obtain more shares in the market.We are confident to make the giant leap with concrete results!