170 Series Reciprocationg Compressor Unit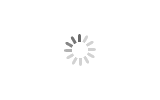 170 Series Reciprocationg Compressor Unit
SMARTCOLD

DALIAN, CHINA

45 DAYS

1 SET PER WEEK
Adopt Y series of high efficiency energy-saving motors, protection class IP23/IP54/IP55
Unit is with high speed, small size and interchangeable parts
Compressor shaft seal and gasket are import brand.
Provided energy adjustment device to realize unit start without load
Equipped with three-way oil drainage valve. Oil can be charged during normal operation
Safe and reliable operation
170 Series Reciprocating Refrigeration Compressor Units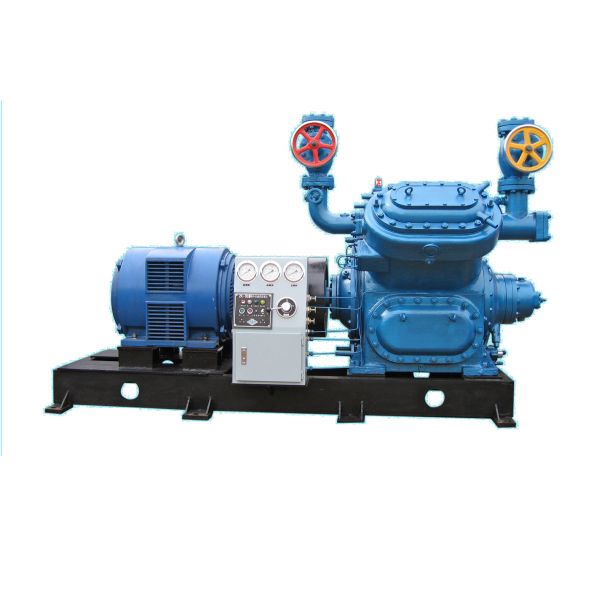 The series units come from the 170 series ammonia compressor units. The units adopt Y series high-efficient energy-saving electric motor with the protection class of IP23. Therefore, besides running at high velocity, small volume, parts is easy to interchange, starting with empty load and charging oil while running like the 170 series units, the units feature higher efficient, more energy-saving, smaller area to place and higher liabilities.
This series compressors is suitable for all kinds of refrigeration conditions with condensing temperature less than 46oC, single stage evaporating temp +5~-30oC, two stage evaporating temp -25~-45oC.
Ammonia and Freon can be both adopted as refrigerant of compressor, different revolutions can be designed in accordance with client's exact requirements. All the data in this catalog is based on ammonia compressor.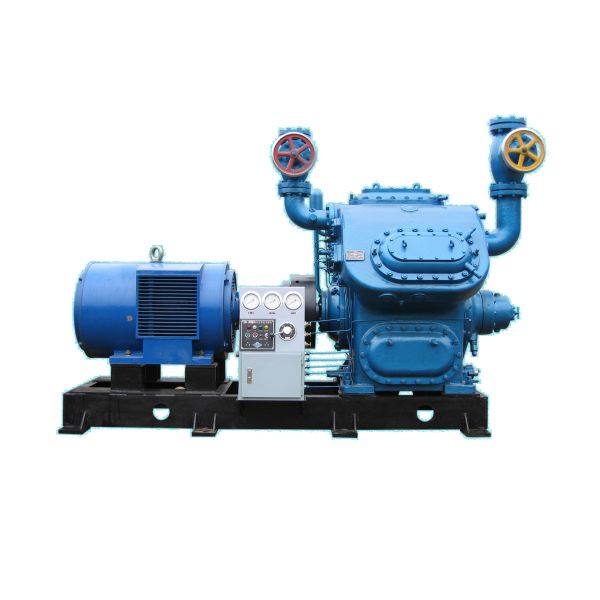 型号


Model

4AV17
6AW17
8AS17
4ASJ17
8ASJ17
机组
Unit
制冷量
Refrigeration
Capacity
标准工况
Standard Condition
kW
256
384
512
81.4
163
空调工况
Air Conditioning Condition
558
840
1116
轴功率
Shaft Power
标准工况
Standard Condition
kW
71.9
107.1
142
42.75
83.9
空调工况
Air Conditioning Condition
107
160
213
压缩机
Compressor
活塞行程容积
Theoretical Displacement
m3

/h

550
825
1100
137(412)
275(825)
能量调节范围
Capacity Regulating Range


0.1/2,1
0,1/3,273,1
0.1/4.1/2,3/4,1
0,1/3.2/3,1
0,1/3,2/3,1
进气管径
Suction Pipe Dia.
mm
100
125
150
65(100)
80(125)
排气管径
Discharge Pipe Dia.
mm
80
100
125
65(80)
65(100)
冷却水耗量
Cooling Water Consumption
kg/h
2000
3000
4000
1500
2000
电机
Motor
功率
Power
标准工况
Standard Condition
kW
95
132
190
70
132
空调工况
Air Conditioning Condition
kW
132
190
250
电压
Voltage
标准工况
Standard Condition
V
380
380
空调工况
Air Conditioning Condition
V
380
转数
Revolution
标准工况
Standard Condition
r/min
750
750
空调工况
Air Conditioning Condition
r/min
750
外型尺寸(长X宽X高)
Outline (LXWXH)
标准工况
Standard Condition
mm
2730x1273x1653
2923x1465x1939
3074x1550x1971
2586x1579x1721
2901x1546x1816
空调工况
Air Conditioning Condition
mm
2781x1273x1653
3023x1465x1939
3144x1550x1971
机组重量
Unit Weight
标准工况
Standard Condition
kg
5080
5500
6040
4320
5850
空调工况
Air Conditioning Condition
kg
5160
5570
6190