Marine Screw Compressor Unit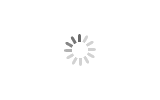 Marine Screw Compressor Unit
SMARTCOLD

DALIAN, CHINA

45 DAYS

1 SET PER WEEK
This series unit is widely applied in ship, has a greater demand cooling capacity, for food preservation, refrigerated, frozen, low temperature processing, marine air conditioning etc. Such as tuna fishing boat, a large squid fishing boats, large ocean seine, trawl processing vessels etc.
High-efficiency
*The 4th generation high-performance rotor profile with international advanced level. Being processed by advanced HOLYROYD exclusive rotor grinding machine to ensure the most accurate precision and high efficiency.
*The outside diameter of the male rotor and female rotor is equal, the circumferential velocity tends to the optimal value, the compressor efficiency improved significantly.
*Oil pump supplies oil continuously and make compression process close to no temp change. Lubrication oil forms a film on the seal line to reduce inner leakage and increase volume ratio.
*High-efficient oil separator and oil cooler ensure low oil consumption and high heat transfer efficiency.
High Reliability, Long Running Life, Good Vibration and Noise Reduction
*Rotor profile with feature of bilateral asymmetric are cycloidal, and with sealing ribs, to improve the reliability of operation of the compressor.
*Apply ductile iron replace steel. Its wear resistance, self-lubrication, sound insulation, and vibration damping are greatly improved.
*Apply imported mechanical seal, superior sealing performance.
*Apply high quality roller bearing take axial force from rotor, can run over 40000hours. Sliding bearing take radial force, can run over 80000hours.
*Compact unit, reasonable layout, low gravity center, reliable operating.
*All using steel valves.
*Reasonable center of gravity and anchor bolt location optimize unit vibration and noise.
Compact Piping, Stable Performance
*Add constant pressure valve in oil pipe, stability the oil supply pressure, improve the performance of the machine.
*Simple piping layout and easy to operate.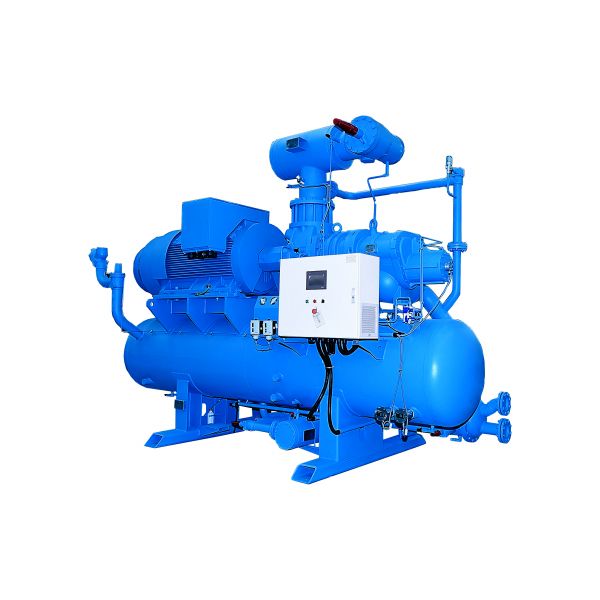 Item

unit
Vertical oil separator of refrigerant unit
Horizontal oil separator of refrigerant unit

Unit Model
CJJZKF2

12.5

CJJZKF2

16

CJJZKF2

20

CJJZLG12.5F
CJJZLG16F
CJJZLG20F
Refrigerant
R22
R22
Condition
℃
-35/35
-35/35
Ref. Cap
Without Economizer
kW
57
121.6
259
57
121.6
259

With Economizer
kW
75.2
154.7
329.6
75.2
154.7
329.6

Evaporative Range
Without Economizer
℃
-40 ~+5
-40 ~ +5
With Economizer
℃
-40 ~ -10
-40 ~ -10

Compressor
Theoretical Volume
m3

/h

276
580
1215
276
580
1215
Capacity adjustable range
10% ~ 100%
10% ~ 100%

Main Motor

Power
3P,50Hz,380V
3P,50Hz,380V

Rated revolution
r/min
2960
2960

Power
kW
55
110
200
55
110
200


Shaft Power


Without Economizer
kW
36.5
76.8
161.4
36.5
76.8
161.4

With Economizer
kW
39.7
86.1
180.9
39.7
86.1
180.9
Cooling water temp, in
℃
≤33
≤33
Oil Cooler

Temp, in
℃
≤33
≤33
Max. circulating-water
m3

/h

7
8
17
7
8
17
Unit Weight

Without Economizer
kg
2900
3720
6640
-
2190
5160
With Economizer
3150
3960
6920
-
3650
5420
Outline (LxWxH)
Without Economizer
mm


3300x1550 x1895
4000x1700 x2540


2850x1280 x1900
3100x1385 x2125
With Economizer
mm
2930x1550 x1900
3500x1568 x1895
4000x1700 x2540


2850x1280 x1900
3100x1415 x2125
Step 1, please tell us what model and quantity you need; Step 2, then we will make a Pl for you to confirm the order details; step 3, when we confirmed everything, can arrange the payment; step 4, finally we deliver the goods within the stipulated time.
...more